Brendan's newest Christmas Movie is titled "Entertaining Christmas" and aired on the Hallmark Channel last night. I've added 1,071 HQ Screencaps of the film to the gallery. I've also added 238 HQ Screencaps from the On Location BTS video that hallmark posted to twitter (see below to view).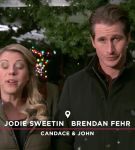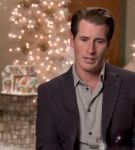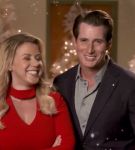 Here's the BTS On Location Video to view. Enjoy!
Go on location with @JodieSweetin and @unrealfehr in anticipation for the premiere of their #CountdowntoChristmas original movie #EntertainingChristmas airing TONIGHT at 8pm/7c! 🎄 pic.twitter.com/ZFBd3Tef2F

— Hallmark Channel (@hallmarkchannel) December 15, 2018
In addition, I've tweeted out a screenshot of the screening schedule to view below please use as a reminder.

A current listing of all the #Entertainingchristmas showtime airings via the official website: https://t.co/rKJ75vNqj7 @JodieSweetin @unrealfehr @hallmarkchannel @crashdowncom pic.twitter.com/56KsvBbNzU

— brendan-fehr.net – brendan fehr online (@brendanfehrnet) December 1, 2018
IMPORTANT NOTE:
Finally, in a bit of a personal note, I have to put this site on hiatus for a while. As much as I wish I didn't have to — an extreme loss that occurred last year has had drastic effects on my life that haven't been for the better. I need some time, more importantly though, Brendan needs time to give you guys some awesome content so I can update. So, thank you, I'll be around but not as much. — Samantha
Read more