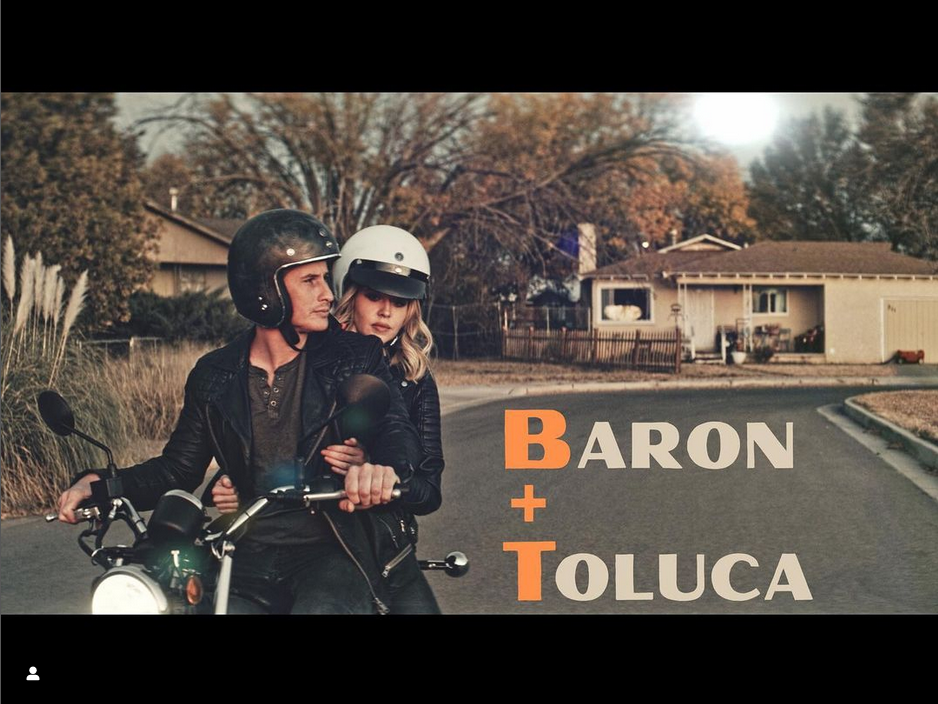 Crashdown.com
– You're Invited to the International Premiere of BARON + TOLUCA
Written by
Lena
, Edited by
Nomi
Visiting Paris is always worth a trip, but now you can combine the trip to the city of love with the attendance of a little 'dan' love fest, which is definitely the cherry on top of all the campaigning for we've done for 'Roswell's spiritual successor', B+T. The second public screening and the international world premiere of the B+T pilot is going to happen in Paris, France.
That's not all.
Majandra and Brendan the two co-creators of
Baron + Toluca
will also be in Paris to attend the screening and are ready to sweeten any dan's day with special perks and meet and greets! You and your friends can join them, on September 8-11 for a multi-day experience on all things B+T.
You have the option between four different tickets (Gold, Silver, Bronze and General Admission), which cover different options, but hurry they are selling out fast! Start the day with a
petit-déjeuner
with your friends and your favorite paranormal duo. How exquisite, right? And there's more… For all the details please watch the
video
that was released with a
French voice-over
, too. The premiere of the pilot on Saturday, September 10th, 2022 is followed by a Q & A panel, so, get your burning questions ready.
Be there and maybe you are in attendance when a new legendary hashtag or signature phrase gets created. Crab walking and salad tossers anyone?
Please spread the word and don't wait too long and email to request and reserve your ticket at
DansInParis@gmail.com
.
Were you a dan that couldn't make it to the ATX Festival, the UFO festival or the filming perks of the
B+T Indiegogo campaign
and were sad to miss the fun, but totally lived it through the fans who shared their experiences on social media? Now is your chance to experience Brendan and Majandra live and in action. Don't miss it!
They are coming to Europe for real!
Please don't hesitate to contact the wonderful Aurélie and Julie, who are the busy bee queens of the planning team behind this fan organized "dan"' con. There will be a website soon with all the info but until then please enjoy the following informative videos.
See you in Paris!
You're Invited to the International Premiere of BARON + TOLUCA





All of you are cordially invited to the first international premiere of the Baron and Toluca pilot! Please join us, on September 8-11 for a multi-day experience on all things B+T.

YES BRENDAN AND MAJANDRA ARE COMING TO PARIS. WE REPEAT! BRENDAN AND MAJANDRA ARE COMING TO PARIS!

*On September 8th and 9th, perks are available to enjoy breakfast, lunch, and dinner with Brendan and Majandra and up to 5 of your closest friends. Perks are limited so hurry and schedule soon ( today even!) by emailing DansInParis@gmail.com.

*On September 10 one may enjoy viewing the B+T pilot and an interactive Q&A Panel with Brendan and Majandra to follow immediately after. Gold and Silver Ticket Holders can enjoy a hangout at a Bar with Brendan and Majandra.

*On September 11 brunch with Brendan and Majandra will be available for Golden Ticket Holders

Please view the video to see the 4 in-person ticket options to see how to get access to all the events! The options for purchase are: Gold, Silver, Bronze, and General Admission

Can't come in person? We got you! Virtual ticket options are available- including a special perk just for those that cannot attend in person.

Remember to buy your merch when the Website goes live and share you wearing the merchandise on social media using the hashtags #WearAndShare #DansInParis #BaronAndToluca #InternationalDans.

See you in Paris!


Note:
Thank you to Lena & Nomi from Crashdown.com for the reposting permission for this article.
Read more