Tell Tale TV
– Brendan Fehr and Majandra Delfino on 'Baron and Toluca' and the Pilot's Connections to 'Roswell' [Interview]
In addition to the interview above here's a few updates! 1. Brendan released a 'Deleted' B+T Scene on Youtube. Click below to view. I've also added screencaps to the gallery since the scene was officially released.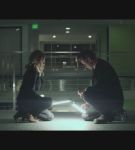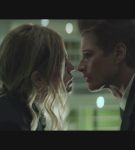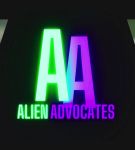 Baron + Toluca (Pilot) >
Alien Advocates Cold Open [Deleted Scene]
Next, if you don't know there's a fan event in Paris France for B+Tr with Brendan and Majandra taking place in September. Check out the video below and email
dansinparis@gmail.com
for more information if you plan to attend.
And, last, if you're a Wynonna Earp fan check out the below tweet. Three of the outfits of the group Brendan lead on the show are up for auction. (Link for the auction is in the tweet).
If you're a @wynonnaearp fan or just a quirky @unrealfehr fan – three of the outfits worn by members of the group @unrealfehr was the leader of on the show are now up for sale. (Lot # 243,244,& 245).

Link: ; https://t.co/Nq6X5Az2Vd https://t.co/yVreSYvlxR pic.twitter.com/dsaaAFuFBE

— brendan-fehr.net – brendan fehr online fansite (@brendanfehrnet) June 14, 2022