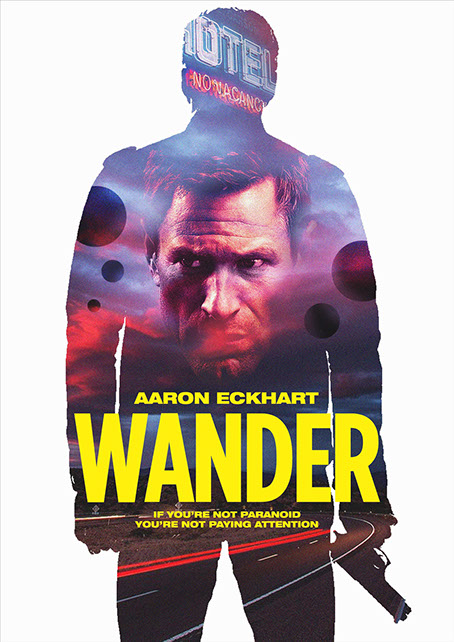 Brendan has booked another film role. He teased this a while back with a picture of himself in a FBI jacket on instagram but I did some searching and was able to find information (also Heather Graham confirmed it in a tweet below).
Shooting a movie called Wander in New Mexico with excellent actors Aaron Eckhart, Tommy Lee Jones, and Brendan Fehr directed by bad ass aprilmullen88!🌵 pic.twitter.com/KcJFAicSMw

— Heather Graham (@imheathergraham) August 2, 2019
I'll bring the tic-tacs. 🧡 https://t.co/Wv9KGwTvzq

— Brendan Fehr (@unrealfehr) August 3, 2019
Arthur Bretnik is a mentally unstable conspiracy theorist and private eye with a traumatic past. After being hired to investigate a possible murder cover up in the small town of Wander, Arthur is plunged into a world of lies and deceit, as he quickly suspects the murder may be part of the same 'conspiracy cover up' that caused the death of his daughter. Increasingly paranoid, Arthur's sanity is tested as he attempts to filter fact from fiction and solve the case, all the while questioning if he is a pawn in a much bigger game. (via imdb)
April Mullen did direct Brendan before in "Real Detective". ETA: 8/13/19: Here's an update with more info about who Brendan is playing courtesy of "Deadline".
Meanwhile Fehr, who played Michael Guerin in the WB series, plays FBI officer Nick Cassidy, who is the partner of Graham's Luscomb. (via deadline
'Wander': 'Breaking Bad's Raymond Cruz & 'Roswell's Brendan Fehr Join April Mullen's Conspiracy Thriller https://t.co/SKWmkp7CRI pic.twitter.com/FbSo4fqS1q

— Deadline Hollywood (@DEADLINE) August 13, 2019
I've also added the poster and two BTS photos to the gallery. Enjoy.