Brendan's latest film 'Wander' is now on DVD in USA and Canada. I've added UHQ screencaps to the gallery. I've also gotten my hands on an old 'Biker Boyz' Press Kit and added scans and photos to the gallery as well. I also found an interview about 'The Commando' click below to check it out. Finally,
B+T on indiegogo
, is still going strong!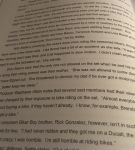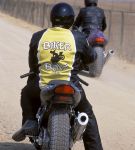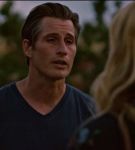 — GALLERY LINKS:
Asif Akbar on The Commando, Pandemic Shoots, and Delivering Consistently
(
source
)



IFJ: Your latest feature, The Commando, is scheduled to come out soon. Can you tell us what it's about?


AA: It stars Mickey Rourke and Micahel Jai White who plays James Baker a DEA agent. Baker returns home after a failed mission and is suffering PTSD. What he doesn't know is that the house he is living in with his family has millions of dollars hidden all over within the walls and floors of it. Rourke plays Johnny. Johnny has just been released from prison and coming to get his money. Along with his goons, they will stop at nothing to retrieve the loot, except they don't know they picked the wrong family to mess with. The film has a great ensemble cast as well, with supporting by Jeff Fahey, UFC legend Donald "Cowboy" Cerrone, Gianni Capaldi, Cord Newman and Brendan Fehr to name a few of the other guys. I hope everyone is going to enjoy what we have accomplished with this film as my vision with this was to make it a bit different from the recent typical action flicks. One of my greatest highlights of course on this one is working with the legendary Mickey Rourke.